Listen to Episode (34:09)
In this episode, Carol Frohlinger, an expert in women and negotiation, shares her advice to her younger self about negotiating on your own behalf.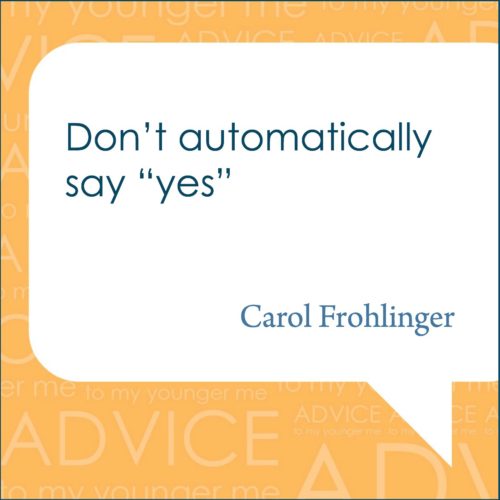 Additional resources:
Carol Frohlinger's website Negotiating Women has lots of great resources to help you in your negotiations.
Her Place at the Table and Nice Girls Just Don't Get It – books by Carol Frohlinger.