Listen to Episode (20:24)
Lori Schwanbeck, a mindfulness-based psychotherapist, coach and trainer, shares how you can bring more joy to your workday.
In this episode, you'll hear about:
How you can cultivate joy throughout your day.
How you can become more joyful in just three breaths.
The benefit of giving your complete attention to what another person is saying.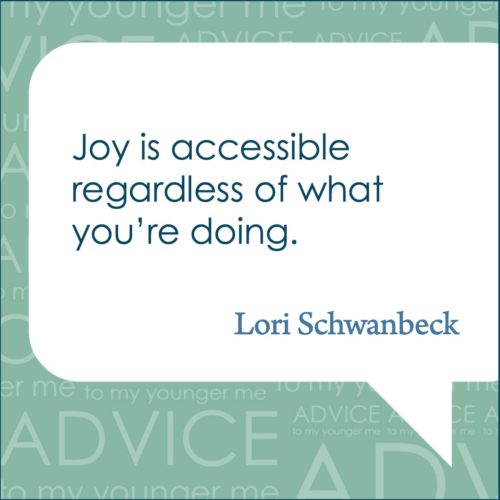 Additional Resources:
Book: Joy on Demand: The Art of Discovering the Happiness Within by Chade-Meng Tan
Connect with Lori through Social Media: Twitter